I have been busy baking hundreds of these this week for the lovely people at Blue Cube to give to their clients as Christmas gifts. I must try a few with my own logo some time, to see how they look.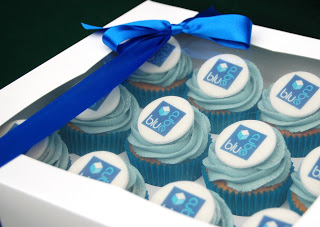 I had a lovely day off on Friday once this order was finished, and went to visit the Harrods food hall for the very first time. Sarah of Scrumptious Sally was horrified that I never been and made it her mission to rectify the situation. We did get a little side tracked by the beauty counters as Sarah was on a lipstick finding mission, but once that was that was done (how much??!) we moved on to the delights of the food hall. I still have a pistachio marzipan treat from William Curley awaiting my attention downstairs. It is hidden from view until I get a moment alone to enjoy it in peace.
Even more fun than Harrods was our fabulous lunch at Ottolenghi in Islington. I have been waiting to go there for so long that there was a real danger the meal would not live up to my expectations. Suffice to say that I was not disappointed. There was a huge array of delicious veggie salads on display, and mountains of beautiful cakes. Accompanied by a lovely glass of wine this was just perfect. A brilliant day out.