Coco & Eve recently presented me with a new challenge when they asked me to make a cake that closely resembled a jar of their gorgeous coconut and fig hair masque. They wanted to use the cake in a photo shoot to celebrate the product's first birthday, and needed to be a good likeness, whilst still looking like a cake. I ended up making three cakes, after the first one was deemed to be a success. All were used in the photo shoot; although one or two were smashed rather than eaten!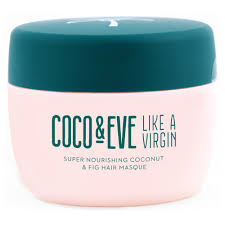 I was sent photographs, along with product dimensions and an actual jar, to help me get the shape right. This was the first challenge, and involved a little more maths than I would have liked. Luckily I have a husband who is useful when a mathematical brain is required. The jar is almost as tall as it is wide, so I baked two 20cm cakes to fill and carve the final cake from. After quite a lot of adjustment I was happy with the basic shape. I gave it a buttercream crumb coat, wrapped it in cling film and left it overnight to set.
The next challenge was to get the colour right. I am often a little heavy handed with colour, so had to be careful adding pink to my white sugarpaste. Working in day light was also important for this stage. I so often work late at night, that I had to remember to get this done early in the day. The green was easier to replicate than I thought it would be. I did this by adding a jade green food colour to a green sugarpaste I already had.
I was worried about getting a neat finish along the bottom edge of the cake, as I couldn't add any kind of trim to hide imperfections. Thankfully I got around this by turning the cake upside down to cover with the pink sugarpaste. I then got the ruler out and marked a line where the pink should end and the green lid begin. It was vital to get a neat finish here as well. After letting the pink dry out a little I flipped the cake and added the green lid. It was a relief to get this bit done with no problems.
On the first cake I hand painted the tree image on top of the lid with white food colouring. I felt happy with the image I painted, but it didn't stand out as well as I would have liked. On the second and third cakes I made an edible print instead, and cut this out using a craft knife. This was fiddly but did give a better finish.
The lettering on the side of the cake was all hand painted, which required a steady hand. I was determined not to mess it up having got to this stage of the process with no disasters.
It was much easier making this cake for the second and third time, having worked the process out on the trial run. It was definitely a challenge, but I was really pleased with the end result, as were Coco & Eve. Of course I loved seeing these final pictures from the photo shoot.