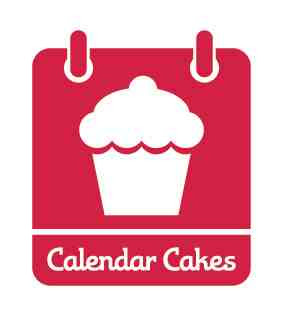 Things have been a little busy at Vanilla Frost HQ over the last few weeks, and my poor old blog has been a bit neglected. I have also been failing to enter any of the lovely blog challenges that take place each month. Luckily one of my orders from last week fits nicely with this month's theme for the Calendar Cakes challenge, and so I can join in with the fun. Laura and Dolly have chosen the Olympics as the theme for July (well it couldn't very well be anything else!), and asked us all to send in our appropriately themed bakes. Mine is a cake featuring penguins as Olympic athletes. It's a bit random, but the birthday boy loves penguins and his mum wanted to make the cake a bit more suited to the time of year.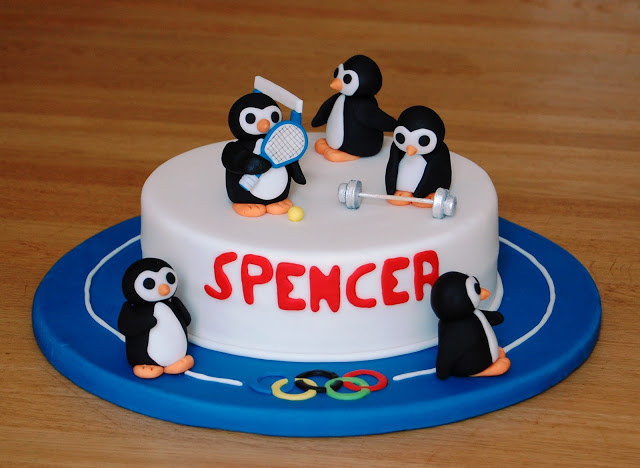 It's not easy to make a penguin look as though he is running! I'm not sure I succeeded, but it's fun anyway.
Pop over to Laura Loves Cakes and Dolly Bakes to see more information on the Calendar Cakes Challenge, and for a round up of all the entries at the end of July.