Recently I was lucky enough to receive a box of eight delicious chocolates to sample. The chocolates came from a lady called Genevie, who has recently started a new family business based in Edinburgh. Genevie is a chocolatier herself but also sources handmade chocolates from an artisan chocolatier in Belgium. She sells these through her web site, and with the help of her mum packages the chocolates in pretty boxes hand finished with silk and ribbon. Genevie says that no two boxes of chocolates are exactly the same, making each box unique.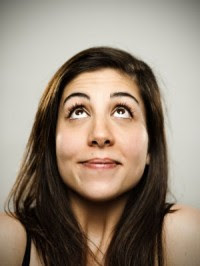 The chocolates that Genevie sent me came in a shiny silver box decorated simply with two ribbons. The flavours were:
dark chocolate coffee praline

dark chocolate orange praline

dark chocolate marzipan

dark chocolate vanilla cream

milk chocolate truffle

pistachio milk chocolate cream

white chocolate cream pistachio

white chocolate hazelnut cream 
All of the chocolates I tried (I let my husband have one or two!) were delicious, but my personal favourite was the marzipan.
Genevie has kindly offered to send a box of chocolates to one lucky Vanilla Frost reader. I have chosen this stylish black box filled with 24 milk, dark and white chocolates.
For a chance to win, follow my blog and leave a comment to tell me you have done so. For a bonus entry you can also like my Facebook page (www.facebook.com/vanillafrostcakes), and for a third chance you can follow Genevie on Twitter (@GenevieChocolat). Again, please leave a blog comment to tell me. The winner will be chosen by a random number generator and will receive their chocolates in the post directly from Genevie. Unfortunately this competition is only open to UK readers.
Take a look at Genevie's web site to see the other yummy gift boxes that are available to buy – http://www.chocolatebygenevie.co.uk.
The closing date for this competition is Friday 7 September 2012.