These two recipes are a great way of using up the left over, brown bananas that always seem to be lurking in my fruit bowl. One is a very simple banana loaf, perfect for a picnic or an after school treat for the kids, and very quick to make. The other makes use of that delicious pairing of Nutella and banana; so good in a pancake and just as tempting in a cake.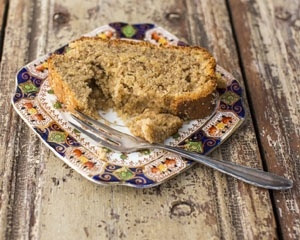 Photographs by Sharron Gibson

I developed these recipes for the Good Food Channel web site. Please do visit the site to see them in full.